Youth #PrayforNK Unicorn Pre Order
$

20.00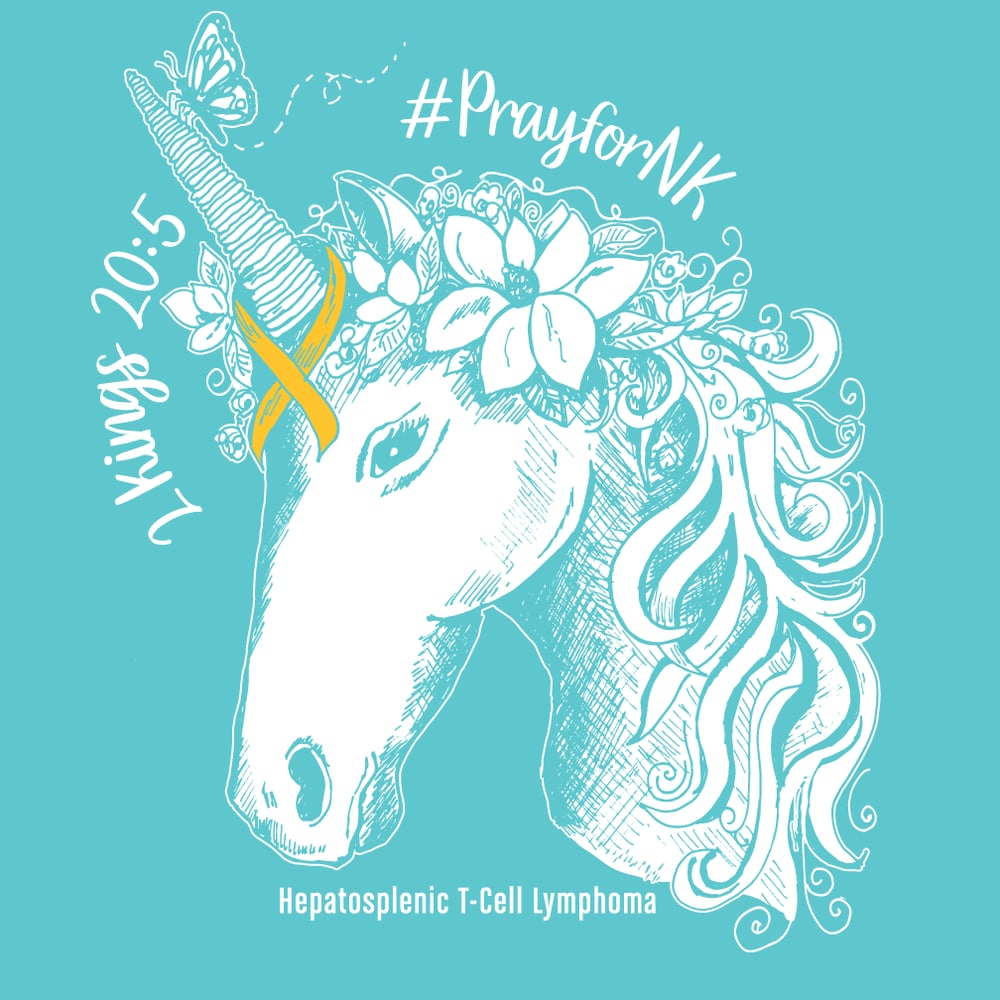 These are the extra tees that are left over from the pre order
We created this special tee to help show support and raise money for the Meredith Family and their little girl~ Nora Kay, who was recently diagnosed with Hepatosplenic T-Cell Lymphoma. All Proceeds from the sale of these tees will be donated to them.
She has been called a medical
Unicorn due to the rarity of this illness. The shiny gold ribbon represents Childhood cancer and the main flowers are magnolias for Louisiana. The family has been seeing quite a few butterflies since NK's diagnosis so we made sure to add one in on the unicorn's horn.
This tee is a Next Level CVC in Tahiti Blue. Unisex. 60% cotton, 40% poly. Youth 2t, XS-YXL. $20. Please note the 2t is a Bella Canvas Heather teal and is a little darker than theTahiti Blue. Sizes YXS-YXL are Tahiti Blue that match the adult Next Level
All orders to
Be mailed by USPS to keep our inventory straight. Thank you in advance!!
2 Kings 20:5 "I have heard your prayer; I have seen your tears. I will heal you."
Share