Adult Peace, Love and Smiles
$

28.00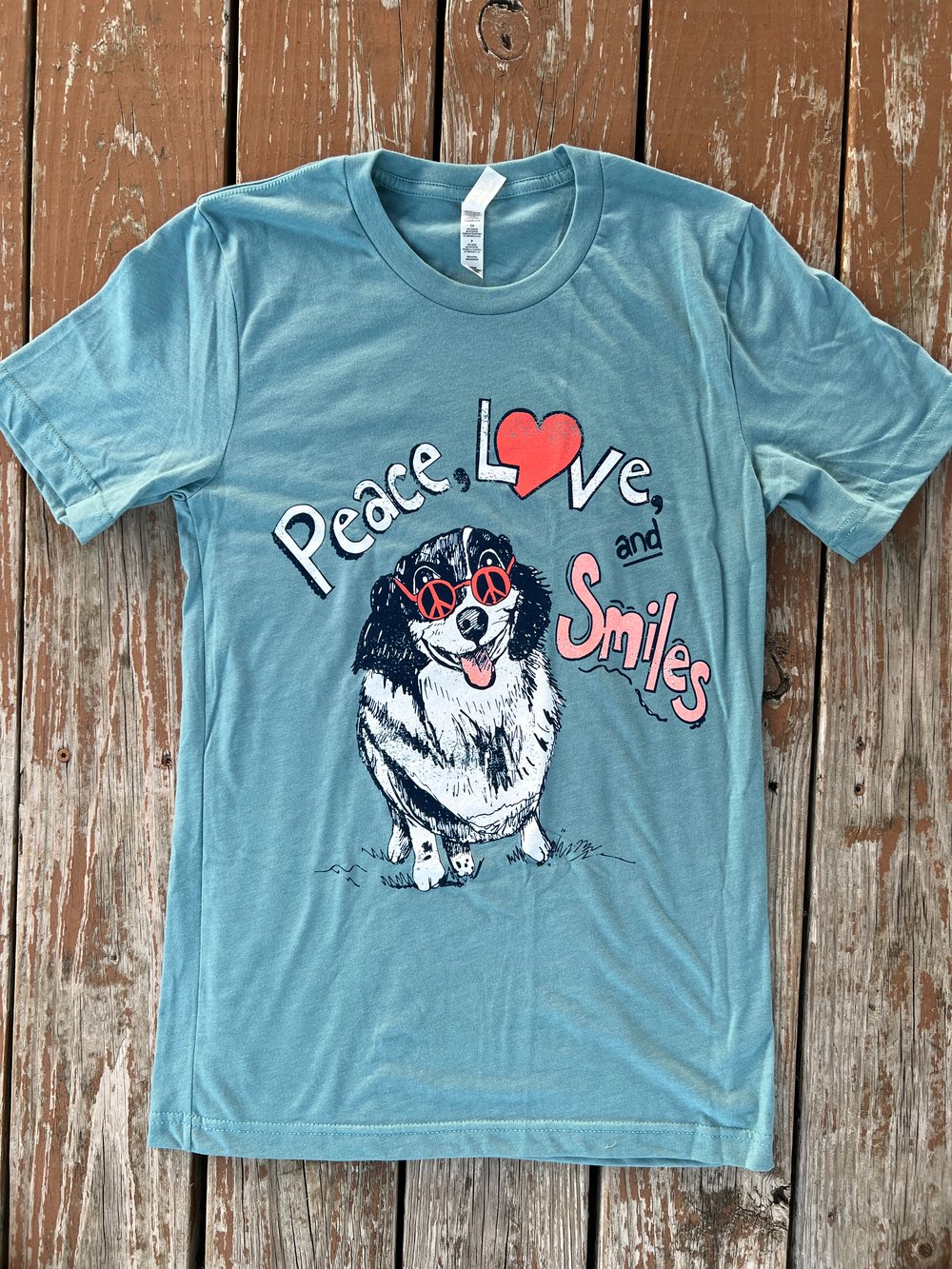 Yay!!! This special shirt is raising money for Discovering Downs in Northeast Louisiana. 20% of the sale of this tee during the month of August will be donated to this non profit. Bella canvas. 52% cotton, 48% poly. S-3X. $28
Discovering Downs with NELA
We are the Katzenmeyers! Alan, Laura, Lilly (5), and Graham (2). Graham was born with Down Syndrome and that's just one of the ways he is special. Graham's favorite thing is his dog Scout and we think the feeling is mutual 😂 Sweet Scout is featured on the tee!!!
Discovering Downs with NELA is a support team for families in Northeast Louisiana with individuals with Down Syndrome. Our mission is to raise awareness for the acceptance and inclusion of persons with Down Syndrome. We want to provide resources and let families know that having a baby with Down Syndrome is a blessing! They are not alone.
We are having our Buddy Walk October 21, 2023 at Lincoln Parish Park in Ruston, LA. Stay tuned to the Discovering Downs with NELA Facebook page for registration details!
Share