2023 YOUTH Mystery Tee
$

24.00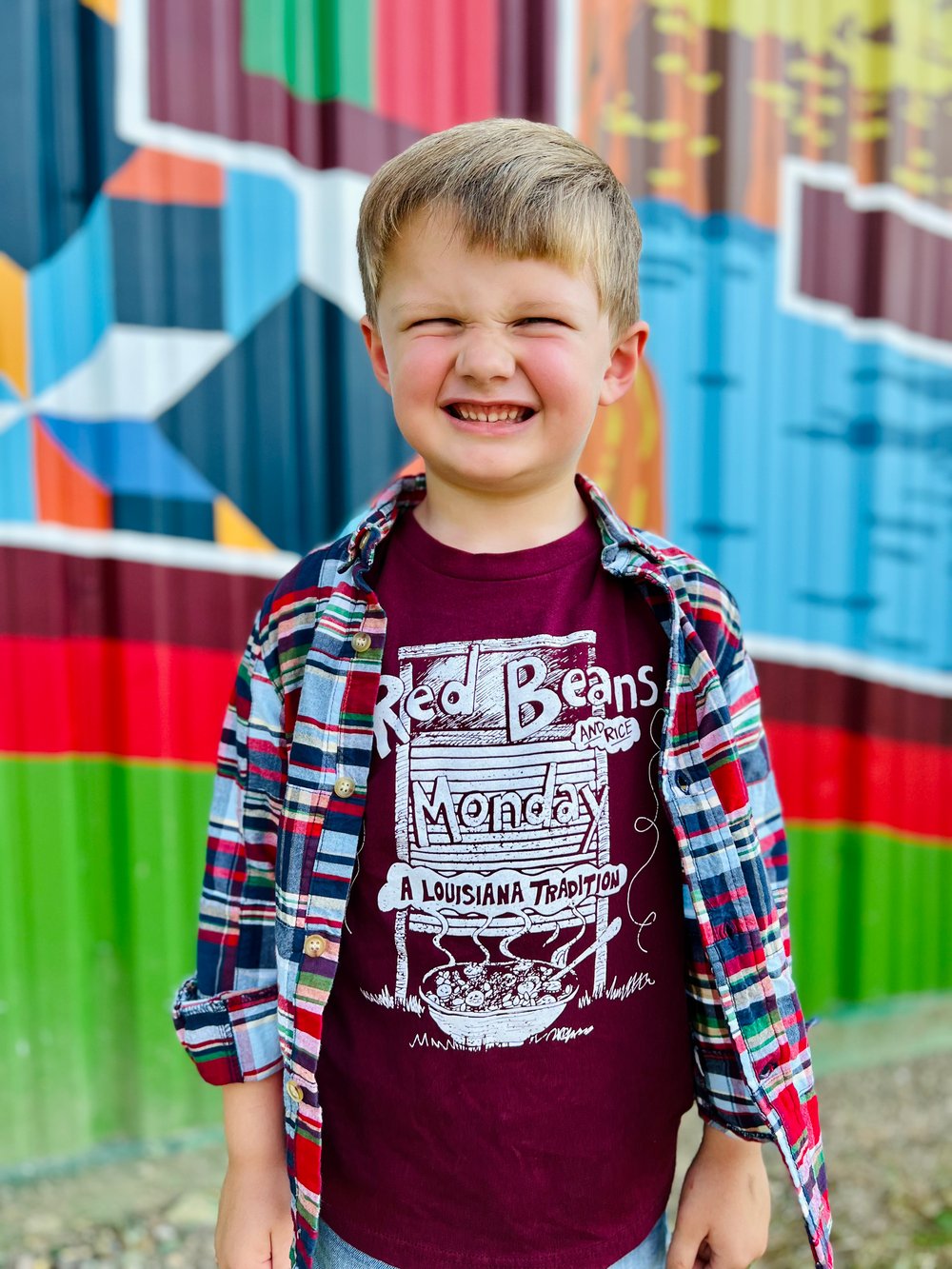 Mystery tee revealed!! We just added more Youth Larges and XL's but please note these tees won't be back from the printer for 2 weeks. You will get them at the cheaper price, but the shirt will be revealed before you get your tee.
Yay!!! This years Mystery Tee has arrived. It's one of our favorite things we get to design…in secret!!! This years Mystery Tee is sure to please. Here are a few facts about it:
1) Featured on a Next Level short sleeve crew neck tee.
2) the blend is 100% cotton. Sizes YXS-YXL.
3) the tee is unisex and fits true to size
4) the color of the tee is not Black, Pink, White or Gray.
5) a boy or a girl would be just fine in this design.
6) If you like Louisiana, you will love it.
7) We've never done this design before. It's brand new.
8) a famous rapper sang about this before
9) please note there are no returns if you do not like the tee, we will only exchange if you need a different size. (But we think you will like
It!)
10) same color family as the adult version.
Mystery price is $16 (Normally $24) from Aug 1st-Aug 6th. On Aug 7th, we will show you the design, but the price goes back up to $24 for this youth tee.
Share